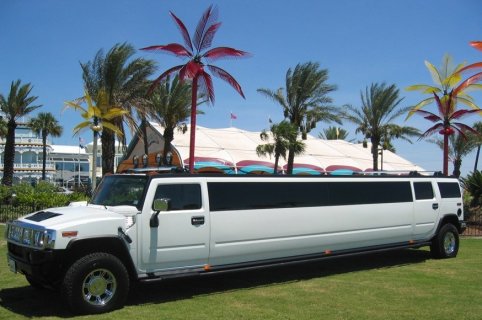 Hummer luxury car
The 2009 Hummer H2 offers unparalleled off-road capability and plenty of in-your-face style, but unless you actually plan to traverse swamps and climb mountains, any other 2009 large SUV will likely serve you better.
The 2009 Hummer H2 is ranked:
When it was new, the 2009 Hummer H2 offered an unmatched ability to tackle challenging terrain, and while not a terrible performer on paved roads considering its shape and size, many of its rivals are much more refined and maneuverable. Classified as a heavy-duty vehicle, the EPA did not perform fuel economy tests on the H2, but one critic recorded about 10 mpg in city traffic and a bit more on the highway, which is low, even for a large SUV.
Powering all four wheels is a 6.2-liter V8 that puts down 393 horsepower, which reviewers said is plenty of power to get the more than three-ton H2 moving. In addition to its off-road prowess, the H2 can tow up to 8, 200 pounds, which is fairly good, but there are plenty of affordable and luxury large SUVs that can match or exceed that rating.
Inside, the 2009 Hummer H2 comes standard with leather seating for five, and an available third row that increases seating capacity to seven. Reviewers generally said that the H2 was comfortable and had fairly good fit and finish, but several were disappointed that the H2 seemed much smaller inside than what its large exterior proportions suggest. They also said the available third row is cramped, and difficult to remove when you want to expand cargo capacity. The H2 can carry up to 86.6 cubic feet of cargo with the available third row removed and the middle row folded forward, which is very low for the class. Standard equipment includes Bluetooth, heated first- and second-row seats, a Bose stereo and satellite radio. When it was new, features like a DVD entertainment system, navigation and a back-up camera were all optional.
Other Trucks to Consider
If you're looking at the H2 for its off-roading abilities, you should check out the 2009 Land Rover Range Rover as well. When it was new, critics said that the Range Rover was very capable off road, and its smaller exterior dimensions make it a bit more maneuverable in day-to-day driving than the H2. At 12/18 mpg city/highway, the Range Rover isn't exactly fuel thrifty, but its mileage is better than the 10 mpg that some critics reported from the H2.
Another model to consider is the 2009 Toyota Land Cruiser. Though not quite the off-roader the H2 is, reviewers said the Land Cruiser is one of the more capable luxury large SUVs off the beaten path. They also said that the Land Cruiser has a comfortable, luxurious and generally spacious interior, though some noted that the third row is a bit cramped. Fuel economy for the Land Cruiser is 13/18 mpg city/highway.
✔
Mercedes wallpapers
all models.
You might also like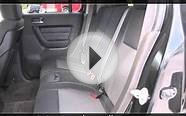 2008 HUMMER H3 SUV Luxury Used Cars - MYRTLE BEACH-CONWAY ...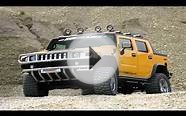 NEW Hummer H2 2015 best luxury car 4x4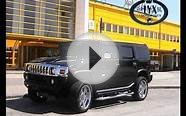 Sweden - Rent Luxury Car in Scandinavia - Hummer H2-Adrian BoM
OxGord® 4pc Full Set Heavy Duty "DELUXE" Carpet Floor Mats, Universal Fit Mat for Car, SUV, Van & Trucks - Front & Rear, Driver & Passenger Seat (Black)
Automotive Parts and Accessories (OxGord)
Buy a Trusted Brand Name - OxGord® is the #1 Top Rated by Consumers when it comes to Automotive Part & Accessories
Simple to Install. Premium Needle Punch Carpet w/Heel Pad for a Professional Looking - Universal Fit Makes it a Perfect Choice for Many Vehicles
Provides a Convenient Way to Change the Look of Most Cars, Trucks, Vans, & SUV Interiors - Helps Protect OEM Floor Mats or Disguise an Old One
Heavy Nibbed Backing to Keep Mats Securely in Place - Easy to Clean 100% Washable - All-Weather Protection Against Sleet, Ice, Snow, and Rain.
4pc Full Set Includes (2) Front Driver Side & Passenger Side Floor Mats, (2) Rear Driver Side & Passenger Side Floor Mats
Hummer H3, metallic-dark red, 2006, Model Car, Ready-made, Luxury Collectibles 1:43


Toy (Luxury Collectibles)




Year of Construction : 2006
scale : 1:43
Type : Ready-made
Material : Resin
Brand : Hummer
ZippyDoritEduard Fashion Protective Cars Hummers Case Cover For Iphone 4/4s


Wireless (Talbot Marj Marcus)




Use this case to reduce the chance of signal loss
Image printed up to the edge for long lasting effect
Suitable for iphone 4/4s
ZippyDoritEduard fashion protective cars hummers case cover for iphone 4/4s
Size: perfect fit

Limousine Race 2 Deluxe Edition : Diamond Service Luxury Driver - Free Edition


Mobile Application (Martinternet Inc.)




Amazing Graphics
Cool Sound Track

2008 Hummer H3T Birch White


Toy (Luxury Collectibles)




High Quality and Limited Edition
Hand Built 43rd scale resin miniature