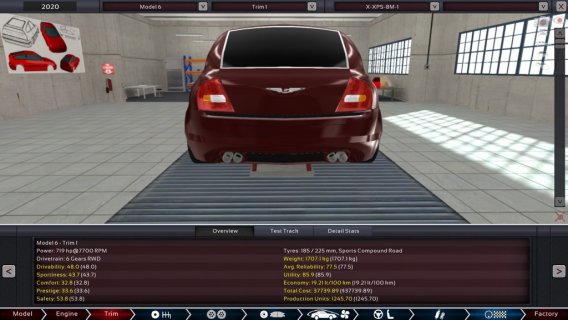 My first luxury car
If you've been casting envious eyes on those Mercedes and BMWs in the office parking lot, you may be wondering if you could fit a luxury car into your budget. Luxury brands have been reading your mind and indeed have brought out more affordable models. But make sure you calculate all the costs that come with owning a luxury car - not just the purchase price.
You wouldn't be the only one considering so-called entry-level luxury cars - those with purchase prices often starting under $35, 000. Growth in this segment has been a major reason that luxury vehicles have increased their market share in recent years, according to an April report from analysts at the National Auto Dealers Association Used Car Guide. "The data suggests that the growth was due almost exclusively to new buyers entering the market, " not habitual luxury buyers trading down to less expensive models.
One of the entry-level luxury models' best financial qualities is high resale value. And that leads to a more affordable way to drive a prestige model - by leasing it. The NADA Guide report notes that entry-level luxury cars on average retain 48.8% of their original value after three years, more than other luxury segments.
"The lower the rate of depreciation, the lower the lease payment, " notes NADA analyst Laurence Dixon III. For instance, the Lexus ES currently has a lease deal for $349 a month for two years with $2, 999 due at signing.
Whether you get a good lease deal or buy the luxury car, that's only the beginning of your expenses. As with any car, insurance, fuel maintenance and repair costs still have to be paid. To see the differential in costs, let's compare an entry-level Mercedes-Benz C250 (selling at an average of about $35, 900, according to TrueCar.com) with one of the best-selling midsize sedans, the Toyota Camry XLE, the best-equipped Camry with an average selling price of $23, 061.
Here's a look at comparative costs to own these cars:
Fuel Cost - The Mercedes, like most luxury cars, requires premium gasoline, while the Toyota, like most mainstream brands, uses regular. The current national average for regular is $3.64 a gallon vs. $4 for premium, according to AAA. The Mercedes C250, with a rating of 25 MPG in combined city and highway driving would rack up fuel costs of $2, 400 per year, according to fueleconomy.gov. The Toyota, with a 28 MPG combined rating would come in at $1, 950. That's an extra $450 in your gas budget each year.
✔
Mercedes wallpapers
all models.
You might also like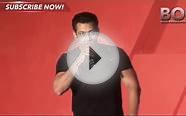 My First Two Cars : Salman Khan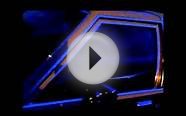 1986 Mercury Grand Marquis LS (Luxury Sedan) My First Car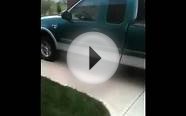 My first car!
URPOWER® 10000mAh High Capacity Dual-Port USB Charger Power Bank Backup External Portable Mobile Battery Pocket Extensive Charger for iPhone 6 Plus,iPhone 6, iPhone 5s, 5c, 5, 4s, 4, 3gs, iPad 4, iPad Air, the New iPad, iPad Mini; Samsung Galaxy S5, S4, S3, S2, Note 4, Note 3, Note 2; HTC One, Evo, Droid Dna, Motorola Atrix, Droid, Google Glass, Nexus 4, LG Optimus,smart Watch,bluetooth Speakers or Headsets and Other Usb-charged Device (Apple Lightning Adapter NOT included)
Toy (URPOWER)
US free shipping,high quality,100% new, 4 capacity indicators for battery status,the appearance of fashion,LED light
High performance mAh external mobile battery charger fits for most digital devices
It is easy to carry, goe worry about your business trip/travelingod assistant
Stylish & portable design,perfect for long plane flights, road trips; Carry the power wherever you go; charge your devices any time any where
Security protection design: short-circuit and over current protection; The device will automatic shutdown when short circuit or overload output happened to avoid...
Popular Q&A
Which credit card company holds the honor of most profitable IPO?
News of Visa's plans to go public created a buzz around Wall Street as soon as the papers were filed. The credit card giant cleaned out its closets - settling lawsuits and straightening out its accounting - in hopes of having the best IPO possible. MasterCard previously had raised $2.4 billion in 2006, establishing a record for credit card company IPOs. The question wasn't whether or not Visa would better the mark, but by how much.
What is the most popular credit card?
I don't think there is a most popular credit card but the leading credit card carriers are
Amex (American Express)
Discover
Mastercard
Visa
Capitol One
If your looking to apply for a credit card, don't apply for a bunch on one day, it can mess up your credit. I'm lucky to have just one credit card, but I maxed mine out- so be careful. And never use up all your credit!
What are the most famous credit cards?
The most famous credit cards based on early adoption by consumers and popularity of advertisements are American Express, Diners Club, Visa and Mastercard.