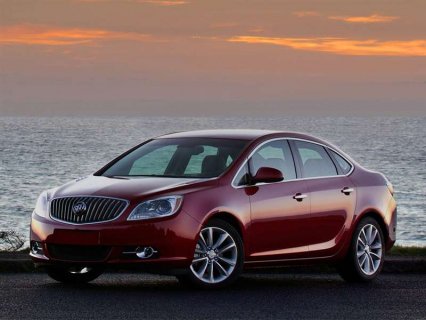 Old luxury American cars
American luxury cars used to embody huge interiors, acres of sheet metal, and comfortable suspensions that floated down the highway like a magic carpet behind a huge eight-cylinder engine. Fast-forward to the modern era and you'll find that American luxury cars have undergone a transformation that has seen them regain their competitive footing with the rest of the world's premium without sacrificing too much of their individual character. There are now luxury cars hailing from the U.S. in almost every conceivable niche, giving buyers at various price points and driving preferences the chance to get in on the domestic game. Let's take a look at 10 American luxury cars that help to define the segment.
1) 2015 Cadillac XTS
The 2015 Cadillac XTS updates the American luxury car concept by combining full-size comfort and style with the high tech features that modern premium buyers have come to expect. The Cadillac XTS brings with it the CUE entertainment and communications interface, an extensive list of available safety features, and a 3.6-liter, 304-horsepower V-6 engine. A twin-turbo version of that same engine is also available, boosting horsepower up to 410. The XTS also gains GM's HiPer front strut technology that allows the front-wheel drive car to deliver better handling than its bulk might initially suggest, and it can also be had with the option of all-wheel drive for snow-bound northern customers.
2) 2015 Buick Regal GS
The 2015 Buick Regal GS revives a vaunted name from the automaker's past and doesn't disappoint when it comes to following in the footsteps of its muscle car progenitor. The Buick Regal GS has been tuned to offer some of the best driving dynamics of any vehicle in its class, and it counts a 2.0-liter, turbocharged four-cylinder engine as its power plant. With 259 horses and 295 lb-ft of twist on tap - and the availability of both six-speed manual and six-speed automatic transmissions, as well as optional all-wheel drive - the Regal GS tempts sport sedan buyers looking to step outside the Acura or BMW paradigm.
3) 2015 Lincoln MKS
The 2015 Lincoln MKS is a full-size sedan that offers unmistakable styling and it also provides the choice between a pair of V-6 drivetrains, with the EcoBoost model offering 365 horsepower and standard all-wheel drive (optional with the base model). The MKS is also notable for its extensive list of equipment even when ordered in base form, which is heavy on tech goodies and comfort gear. Spending more money on the Lincoln can see the installation of features such as an automatic parking system, massaging seats, and adaptive cruise control.
✔
Mercedes wallpapers
all models.
You might also like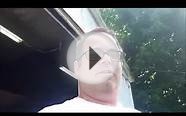 Tips and Tricks to Spruce Up an Old Car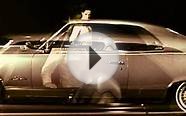 The Now Car - Full Size Luxury - AMC Ambassador DPL, 1960s ...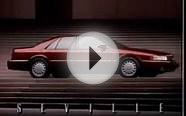 Cadillac Seville - Until Now - US Luxury car from General ...
1955 Ford Thunderbird 1/32 Yellow


Toy (Ford)




Official Licensed Product
1:32 Die Cast Metal Car with Plastic Parts
Openable Doors, Hood and Trunk
Free Moving Wheels
Not Suitable for Children Under 8 Years Old
OxGord® 4pc Full Set Heavy Duty "DELUXE" Carpet Floor Mats, Universal Fit Mat for Car, SUV, Van & Trucks - Front & Rear, Driver & Passenger Seat (Black)
Automotive Parts and Accessories (OxGord)
Buy a Trusted Brand Name - OxGord® is the #1 Top Rated by Consumers when it comes to Automotive Part & Accessories
Simple to Install. Premium Needle Punch Carpet w/Heel Pad for a Professional Looking - Universal Fit Makes it a Perfect Choice for Many Vehicles
Provides a Convenient Way to Change the Look of Most Cars, Trucks, Vans, & SUV Interiors - Helps Protect OEM Floor Mats or Disguise an Old One
Heavy Nibbed Backing to Keep Mats Securely in Place - Easy to Clean 100% Washable - All-Weather Protection Against Sleet, Ice, Snow, and Rain.
4pc Full Set Includes (2) Front Driver Side & Passenger Side Floor Mats, (2) Rear Driver Side & Passenger Side Floor Mats
Popular Q&A
What is the most luxurious American-made car?
The Saleen S7 Twin Turbo which costs $555,000 is the most expensive American production certified supercar. It is also the 3rd fastest in the world!