Price of luxury cars in India
NEW DELHI: Luxury on wheels now costs less, thanks to recent moves by car makers to assemble cars locally and also source more engines and other parts from within India. Prices of luxury car models have dropped by Rs 10-30 lakh in the past couple of months.
Tata-owned Jaguar managed to knock Rs 25 lakh off from its 3.0-litre XJ sedan, bringing its cost down to Rs 91 lakh. The Mercedes S Class 500 now sells at Rs 1.36 crore (ex-showroom Pune), down Rs 30 lakh. The third-generation BMW X5, a sports utility vehicle, was launched at a price of Rs 70.90 lakh, about Rs 10 lakh lower than the outgoing model.
Jaguar managed to trim prices by starting local assembly at its Pune plant and through cost savings realised by building more than one model on the same platform. Import of fully built cars attracts a customs duty of 100 per cent and above, but locally assembled cars need to pay only 30 per cent.
Luxury car volumes have increased from about 28, 000 in FY13 to 35, 000 in FY14, making local assembly more feasible. German luxury carmakers Mercedes-Benz and BMW source engines for some models from Indian commercial vehicles maker Force Motors of Pune. This has helped them control costs and pass on price benefits to consumers.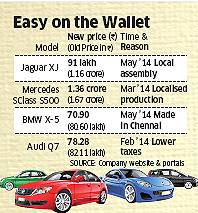 Putting a sub-Rs 1 crore Jaguar on Indian roads with the help of local manufacturing, while maintain a high luxury quotient, has stirred demand, Jaguar Land Rover (JLR) officials say.
"It has helped us increase the market share and we have witnessed an impressive response. The price benefits have clearly helped in improving sales, " JLR India Vice-President Rohit Suri said. The company is working on new models for local assembly, but is yet to crystallise the options.
Prices do influence buyers even in the luxury segment. Analysts tracking the auto market say many companies are bringing prices down. "We may see companies such as Fiat-Chrysler bringing the Jeep portfolio through the imported completely built route, but afterwards (may be within a year) they will change that to local assembly, " says Amit Kaushik, principal analyst for autos at IHS Automotive, an international consultancy. "More competitive products help companies attract a larger customer base."
In a few cases such as the S Class, Mercedes-Benz India has been able to rationalise prices by stripping some features without compromising on performance and value. The newly launched S350 CDI variant, with a price tag of Rs 1.07 crore, is one example.
✔
Mercedes wallpapers
all models.
You might also like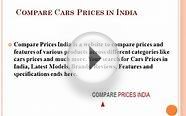 Cars Prices In India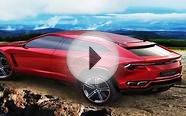 lamborghini car prices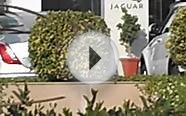 Luxury cars in India
Vogue Shop Ipad Air Case, Ipad Air Case Cover - Ipad 5 Shock-absorption / Impact Resistant Hybrid Dual Layer Armor Defender Protective Case Cover with Built-in Kickstand for Apple Ipad Air 5th Gen 2013 (Three Month Warranty) (Gift for Screen Protector Film and Clean Cloth) (ipad air red)


Office Product (vogue shop 360 degree rotating 360 rotating and case and keyboard and screen protector and stand and stylus anti shock apple apple leather bag batman belkin best seller black bling blue book brown by apple camo case case with keyboard caseology cat chevron clear clear back coach colorful cover cute dachshund dandelion denim designer devicewear disney doctor who dog durable elephant fabric finite floral flowers folding folio for girl for girls for kids for men for women frozen gel giraffe girl girls girly glitter gold gray green gucci hand strap handle hard hard shell harry potter heavy duty hello kitty holder horse iblason i-blason ihome in pink incase incipio india invellop invision kate spade kavaj key board keyboard keyboard logitech keypad khomo kickstand kids kids proof leather leather black leopard life proof lifeproof lightweight logitech logitech hinge louis vuitton magnetic mickey mouse military minecraft mini minion mint green model a1474 mojo moko moshi nature navy navy blue neon new york nfl notebook only only orange origami original otter otter box otterbox owl owls turquoise paris pelican pink poetic polka dot prime protective protector purple red retro roocase rotate rotating rotating 360 rubber rubberized rugged screen screen protector silicone silver slim slim wake sleep smart snugg speck stand stand shock stm targus teal thin tiffany blue totoro tpu transparent tree turquoise ulak ultra slim vera bradley vintage waterproof white with hand strap with handle with keyboard with keypad with screen protector with stand with strap with stylus with stylus holder yellow zagg zebra bag butterfly brown cover clear cute camo chevron coach cat corner protection crown disney designer devicewear defender design durable drop proof doctor who damask esr elephant eiffel tower e lv esr yippee elago elv ear e lv cover for kids for girls fintie floral folio for women for boys flower for kids kidbox gold griffin green girly glitter gumdrop giraffe griffin survivor girl)




Dual Layer Kick Stand Armored Hybrid Case specifically designed for Apple iPad Air iPad 5( 5th Gen, 2013 release) with precise cut-outs and openings for easy access...
Shock absorbing design engineered to absorb, evenly distribute and circulate the impacts into the bumper
Premium coating for a soft feeling texture (Outer Hard Core Case + Soft TPU Finish Inner Case)
Slim, thin, and sturdy kick stand is built in so that you can prop up your phone anytime, anywhere, for comfortable viewing angle. Quick and simple snap-on shell...
100% brand new. Designed for Apple iPad Air iPad 5 (Latest 5th Generation), Camera hole cutout on the back and full access to all iPad Air ports / connections
Popular Q&A
What is a good place to buy used / pre-owned luxury watches?
Tourneau has a great pre-owned section, where you can buy a pre-owned watch at a significant savings. One of the benefits of Tourneau is that if the watch you want is unavailable pre-owned at the particular store you're visiting, the sales agent can check Tourneau's 30+ other stores for the one you want and have it shipped in.
If Tourneau's sales team is a bit too aggressive for you, my next recommendation is Aaron Faber Gallery, 666 Fifth Avenue, New York, NY. Ed Faber and his wonderful wife Patricia are great with their customers. They offer truly personal service, and Ed is known…