Top luxury boutique Caribbean Hotels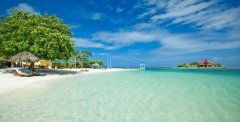 The Best Boutique Hotels in the Caribbean include top hotels in St Lucia, Jamaica, St Kitts, Barbados and Antigua. These boutique hotels feature stylish rooms, lush gardens, fabulous swimming pools and access to white-sand beaches.
Bequia Beach Hotel, Bequia, St Vincent and The Grenadines
Bequia Luxury Beach Hotel is situated at one of the premier Caribbean location – island of Bequia – Friendship Beach. The 60-room boutique hotel is a mini resort that features two pools with wooden cabanas, reading lounge, spa & gym, first-class restaurant and a secluded sandy beach area. The Bequia Beach Hotel combines luxury, elegance and charm for the perfect luxurious getaway.
Boucan by Hotel Chocolat, St Lucia
Boucan by Hotel Chocolat is situated high among the rainforest cocoa groves of Saint Lucia's historic estate. This boutique hotel feature 14 rooms which are stylish and are stocked with home-mad cookies and chocolate. It is a special place where luxury, style, nature and cocoa come together to take you into a complete relaxation, explore beautiful surroundings, take a tour, walk the cocoa trails and so on.
Cotton House, Mustique, St Vincent and The Grenadines
Cotton House is set among 13 acres tropical gardens leading down to Endeavaour Bay. The boutique hotel features 17 luxurious villas, suites and cottages all with private verandas and plunge pools. Cotton House is also considered an island social center, due to its famous Tuesday-night cocktail parties; yet the cottages and villas remain restful.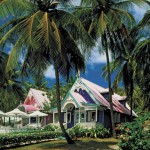 It is a wonderful place to spend your holiday there, and the reasons for that are its terrific beaches, walking trails and well-managed facilities.
Jakes Hotel, Jamaica
Jakes Hotel is situated on the black-sand Treasure beach and it features 30 hippy-chic cottages. Each cottage is in different shape and perfectly hits the surroundings. Every room features an amazing views of either the ocean or the garden and does not include phone, internet or TV. This hideaway is offering amazing spa, on-site painting and yoga classes, and of course excellent food – making a perfect destination for your
Caribbean vacation
.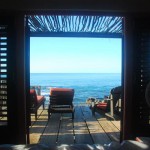 Golden Rock Inn is hidden in the hills of Gingerland and features only 11 guest rooms with spectacular views towards some of the Caribbean islands. The guest rooms are stylishly decorated and there is a 50ft pool and popular Rock Restaurant. Golden Rock is a perfect escape – a place to relax. If planning a visit, consider you might need a car to get around.
The Inn at English Harbor, Antigua
The Inn at English Harbor is situated on 19 acres of seaside land and it features 28 rooms. The rooms are very well furnished featuring French windows, wooden floors and tray ceilings, four-poster beds and muslin nets. The boutique hotel provides true exclusivity.
Little Arches Hotel, Barbados
Little Arches is an intimate, upscale hotel which is adults-only property with a hacienda look. It features only 10 guest rooms, which are individually designed and each has a private plunge pool or whirlpool bath on their decks. The views from the pool and sundeck are breathtaking. The rooftop Cafe Luna is offering excellent food. The hotel has its private beach – Enterprise beach, which is one of the best on the island.
Petite Anse Hotel, Grenada
Petite Anse is a boutique hotel which main remote location makes it unique on the island. The 11 rooms are situated in natural gardens overlooking the sea. The rooms are not luxurious, but the sea views are amazing. Even though the property is not luxurious, it is offering personal attention to its guests. Below the hotel is wild sandy beach, yet swimming might not be safe all the time.
✔
Mercedes wallpapers
all models.
You might also like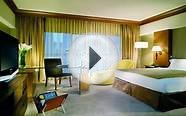 Top 5 Boutique Hotels in Singapore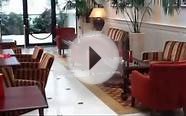 Top 5 luxury hotels in Vienna Austria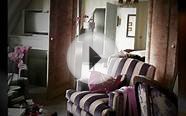 Top Ten Boutique Hotels
Modern Outdoor Wicker Lounge Chaise Chair, Brown Aluminum Frame


Lawn & Patio (America Luxury)




Overall Product Dimensions : 78.7~116 x 78.7~116 x 15.7~97.6, Weight (LBS): 98.1057057
Product Cover: Synthetic Weave
Product Finish: Aluminum Frame
Popular Q&A