Lugano Luxury Real Estate
Rich Taylor (941) 964-0115
Global Ultra Wealthy Population Hold Nearly US$3 Trillion In Owner-Occupied Residential Real Estate Assets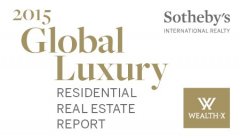 The United States is the most popular country for foreign ultra-wealthy individuals looking to buy secondary residences, followed by the United Kingdom and Switzerland
BOCA GRANDE, Florida (Feb. 04, 2015) – Gulf to Bay Sotheby's International Realty in Boca Grande, FL today announced that according to a new report by Wealth-X and the Sotheby's International Realty® brand, nearly US$3 trillion of the world's private wealth is held in owner-occupied residential properties, a value greater than the GDP of India.
There are 211, 275 ultra-high net worth (UHNW) individuals – defined as those with US$30 million and above in net assets – in the world and 79% of them own two or more residences.
Some of the main hubs for luxury residential real estate are New York City, London and Hong Kong, but niche locations – such as Lugano, the Hamptons outside New York City, and rural areas around the world – are gaining in popularity.
The Wealth-X and Sotheby's International Realty Global Luxury Residential Real Estate Report forecasts that the ongoing shift in the wealth creation cycle from the West to the East, and the growing significance of inter-generational wealth transfers will have significant consequences on the luxury residential real estate market – with a noted emphasis on new developments and a change in investment grade cities.
Below are other key findings from the inaugural report:
The value of UHNW-owned residential real estate assets increased by 8% globally in 2014.
On average, UHNW individuals own 2.7 owner-occupied residences.
As of 2014, over 7% of the world's UHNW population made their wealth through real estate, up from 5% in 2013.
Ultra affluent women value real estate assets more than their male counterparts, holding 16% of the net worth in such assets, on average, compared to less than 10% for men.
Luxury residential real estate is an asset class typically favored by UHNW individuals with inherited wealth: these individuals hold 17% of their net worth in such assets, compared to just under 9% for self-made UHNW individuals.
UHNW individuals with net worth between US$30 million and US$50 million typically keep their primary residences for over 15 years and their secondary residences for over 10 years.
Billionaires change one of their four properties, on average, once every three years.
Secondary residences are typically 45% more valuable than primary residences; twice the square footage and have 10 acres of land.
At 83%, Monaco has the highest density of foreign-owned UHNW residences.
Over 6% of the world's UHNW population have relocated their primary residence to a different country from which they were born – these individuals often keep a secondary residence in their home countries, and India is the leading country in this respect.
The Wealth-X and Sotheby's International Realty Global Luxury Residential Real Estate Report 2015, which looks at trends in the UHNW population's appetite for luxury residential real estate across the world, identifies specific attitudes, behaviors and locations that matter to this industry and this wealth segment.
✔
Mercedes wallpapers
all models.
You might also like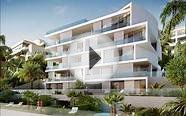 Buy Luxury Condo in Lugano - Centro | Ticino ...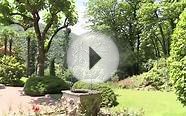 Most luxury real estate in Ticino -- sumptuous luxury villa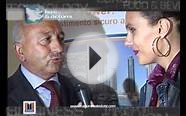 Magum Real Estate LLC - Lugano (Switzerland)
Logic-Immo


Mobile Application (Surikate pour Logic-Immo)




Search for apartment and house for rent
Search for apartment and house purchase
Luxury Real Estate
Properties of nine
A Stunning 19th Century, Louis XVI Model, 158 Pc., Sterling Silver Flatware Set By "Christofle" and "Tallois & Mayence" with Magnificent Mother of Pearl Knife Handles and Two Storage Chests (Circa 1895) !!


Kitchen (Christofle and Tallois & Mayence)




This is a Superb Service for 18, in Excellent Condition, by Two of France s Premier Silversmiths, Christofle and the firm of Tallois & Mayence, Quality Traditionally...
This is a Gorgeous Set that has been Well Cared For (Although the Two Chests Have Seen Better Days) and is of Outstanding Quality and Craftsmanship Typically Enjoyed...
Each Piece Intricately Sculptured by Hand,  Stunning Specimens of the Grace and Elegance of 19th Century France, Another Magnificent Specimen of the Glory Days...
Museum Quality, Breathtakingly Beautiful and a Great Investment , Don t Miss This Opportunity to Own a Piece of French History !!
French Antique Sterling Silver Flatware and Tableware Products - Real Assets for Tough Financial Times, Protect Your Family s Wealth Today !!
Popular Q&A
What is the future of real estate in Las Vegas?
It remains uncertain.
Nevada has $100B worth of residential real estate, with $125B of mortgages. This means that Nevada has $25B of negative equity to shed.
Currently 1 in 7 homes have had a notice of default filed and 1 in 4 borrowers are behind on their mortgage payment.
If there were no more new foreclosure actions, it would take 42 months for the current number of foreclosures to clear before the market returned to normal.
Fortunately, the bottom end of the market has stabilized with cash investors paying as little as $30,000 for a house and $20,000 for a condo or townhome. Rents hav…
What is the process like to get a real estate license in Las Vegas NV? | Yahoo Answers
The Nevada real estate division link is listed below. It spells out the requirements necessary to be licensed. There are several schools to choose from to complete the education requirement, but be aware these classes are only designed to fulfill the requirement and get you passed the state exam. They teach very little about being successful in the business. Try to find the one that has the best success rate for passing the exam. You will also have to undergo a background check that includes taking your fingerprints. This is common in any state and if you have a checkered past you need …