Raleigh NC Luxury Real Estate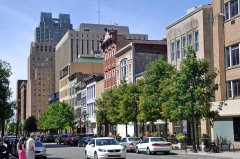 When Sir Walter Raleigh founded a tiny colony on Roanoke Island in the late 1500s, he'd never have guessed that five hundred years later a thriving, technologically advanced, North American city would one day bear his name. But that's exactly what happened in the years following 1792 when representatives of the state of North Carolina founded Raleigh on a grid system and declared it the state capital. The rest, as they say, is history.
Raleigh may be younger, smaller and less economically prestigious than Charlotte, North Carolina's other major city (with whom it shares a friendly rivalry), but the town has much to be proud of. With a thriving biotech, research and financial services economy, a rapidly growing population and an unemployment rate lower than the national average, Raleigh is one of America's most successful medium sized cities. Business Week confirmed the success story in 2011 when it voted the city America's best place to live. This was supported in 2012 when Forbes' declared the city the second best place in the country for business and careers.
Like other medium sized, Southern cities, Raleigh has a lower median home value than the large, coastal cities, but this doesn't make it cheap. The average value of a Raleigh home ($199, 000) is higher than that of its neighbor Durham and equal to other Southern cities such as Nashville. Fortunately for buyers, Raleigh's emergence from the 2008 recession has not resulted in a housing bubble: its median home sales price has increased by only 0.5% in the last year. Buyers looking to mortgage an average $199, 000 home can expect to make monthly payments between $795 and $819 based on a Zillow sample of 30-year fixed-rate mortgage rates in the area ranging from 4.4% to 4.7%.
Popular neighborhoods in Raleigh include North Hills (recently dubbed Raleigh's "midtown") and the nineteenth century Oakwood district located close to downtown. With its grand Victorian homes and tree-lined streets, it's easy to see why historic neighborhoods such as Oakwood have earned Raleigh the nickname "City of Oaks." In a neighborhood like North Hills, expect to make monthly payments somewhere in the range of $1, 314 to $1, 374 on an average $334, 000 property.
For more down to earth prices, North Raleigh is often the place to look, with great neighborhoods like Brier Creek and Stonehenge attracting many families and first time buyers. Both neighborhoods are pleasant suburbs complete with country clubs, strip malls, fine schools and swimming facilities. For a home with a bit of history, Mordecai is one of Raleigh's best destinations because it's the location of Raleigh's oldest houses, including the city's oldest home. If you like to surround yourself with a large student population and the hip, eclectic atmosphere that goes with it, the reasonably priced Hillsborough (location of North Carolina State University) might be right up your street. Otherwise, try Central Raleigh: the area isn't just the city's government and artistic hub – it also houses schools and family homes.
✔
Mercedes wallpapers
all models.
You might also like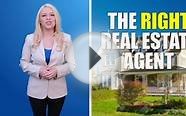 Raleigh NC Real Estate | 919-427-5671 | Homes for Sale in ...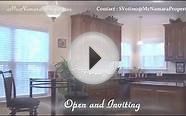 Raleigh, NC Real Estate - 209 Travel Lite Drive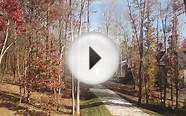 Charlotte NC Luxury Real Estate-Chatelaine-"Charlotte NC ...
Tonya M. Williams Designs Pet Couture Collection Pet Car Seat Cover/Pet Carpet Cover/Couch Cover, 55 x 55-Inch, Camouflage


Home (Tonya M. Williams Designs, Inc.)




55 x 55 -couture pet car seat cover/pet throw/couch protector
Transport your pet in the luxury, style and comfort of these unique pet car seat covers
Counterpart to: tie dye UPCNo. 859349005319; fleur-de-lis UPCNo. 859349005326;Paris theme UPCNo. 859349005
Fits most cars, SUV s and pick up trucks; protect your vehicle seats from pet hair and scratch marks