2013 luxury top bags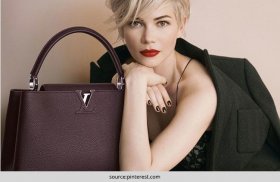 Every woman dreams of owning various popular handbag brands, but only the rich and lucky few are fortunate enough. No woman will ever say "I have enough bags, I do not need any more." Women can never have enough handbags. Fashion bags in India and abroad are absolutely in rage. Fashion handbags are available in a wide spectrum of colors, designs and brands. Branded bags are available for every occasions and events. Today, there are so many women handbag brands to choose from, that it get's very difficult to pick a favorite. Handbags and purses are carried by every woman who steps out of the house. Those who don't want to add weight to their shoulders, end up carrying wallets. Minaudiere's are another luxury handbags that are getting extremely popular with celebrities and stars around the world. Many luxury handbag brands make exquisite pieces of these bags, on request or for the red carpet events.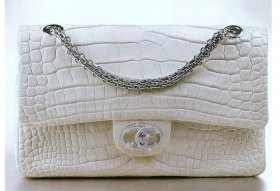 All Bollywood celebrities are seen carrying expensive handbags to events, award functions, and movie premiers and promotions. Recently at a Calender launch, Jacqueline Fernandez was spotted carrying a Louis Vuitton metallic box clutch, which belong to some of the most expensive handbags and brands in the world.
1. Chanel
Chanel definitely cannot skip this list of the most expensive and best designer handbags! This brand has always accompanied celebs to The Oscars, movie premiers and all significant events where fashion can be boasted off. Coco Chanel launched her brand in 1909 and continues to be counted among the top 10 luxury brands in the world.
2. Fendi
If one has to talk about Italian Luxury Fashion Handbags, then Fendi has to be on the list. This luxury Italian fashion house was established in 1925 and is best known for its "baguette" or B handbags. These stylish handbags are available in white lambskin, black crocodile and a variety of other designs, costing around , 000 each.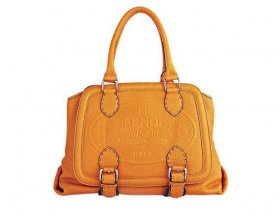 3. Hermes
The Matte Crocodile Biking Bag named after actor-singer, Jane Birkin is the most expensive piece from this brand, costing $120, 000.
This iconic bag has become the symbol of wealth and status, as its price is set in a five-figure range. Apart from being crafted from crocodile leather, the bag is adorned with a diamond studded clasp – 10 carats of diamonds are set on a bed made of white gold.
Did You Know?
Recently, around 16000 fake Hermmes handbags were seized from a Riverside warehouse in Canada and were destroyed by the officials? The penalty for dealing with counterfeit handbags claiming them to be real is about $210 million!
4. Hilde Palladino
This Gadino Bag made from white crocodile skin has 39 diamonds very strategically placed on the clasps purely made from white gold! This splendid design is created by Hilde Palladino, a Norwegian Designer. The designer who debuted in 2001, has already made her mark among the top few luxury brands for bags. Her bags are now regularly listed among the most expensive bags in the world and are seen in all high-end stores like Bergdorf Goodman and Harvey Nichols.
An Interesting Fact: Palladino has taken a stand against the corruption of cheap labor in some developing countries. Hence her designs are usually conceived in Italy.
✔
Mercedes wallpapers
all models.
You might also like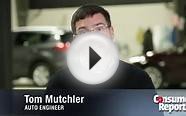 SUV Cars Top SUV Ratings - SUV Buying Guide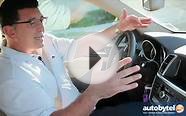 2012 Mercedes-Benz ML350 Test Drive & Luxury SUV Review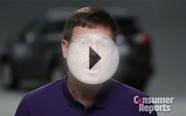 5 top small SUVs from Consumer Reports
Jim Sport Unisex Luxury Mirror LED Digital Date Wrist Watch Brown


Watch (amjimshop)




Packed with OPP bag per piece or according to customers request.
Glamour silicone LED watch;Watch strap:approx 23cm*2.8cm, watch case: approx 4cm*4cm, accept any customized size
better look, better performance . It can be used as a mirror ;Custom logo design are available
Press The Right Top Button and The Lower Right Button to Adjust Time/Date
revolutionary design; 2013 Exquisite Appearance Digital LED Mirror Watch with Soft Rubber Material
Yousave Accessories Motorola Moto X (2013 Version) Case Black PU Leather Wallet Cover With Mini Stylus Pen


Wireless (Yousave Accessories)




Motorola Moto X Cases: PU Leather Phone Case To Fit The Motorola Moto X
Clear Screen Protector & Soft Micro Fibre Polishing Cloth
Mini Aluminium Stylus Pen With Soft Rubber Tip For Easy Browsing
Tough PU Leather Cover With Card / Money Slots Offering Your Mobile Extra Protection
Motorola Moto X (2013 Version) Accessories
iVAPO 2 in 1 Frosted Matte Premium PC Hard Cover [Attached Keyboard Cover & Palm Rest Protector] Stable Case Fascinating Blue Color For Macbook (MM479B) (15.4 inch Macbook Retina)


PC Accessory (iVAPO)




Made of high quality PC material, providing effective protection. the package include keyboard cover and palm rest protector.
Protects your Macbook from accidental hard knocks and scratches
Plug your charger, cable or headset without removing the case
Simple clip-on/off design without the added risk of harming your laptop during application
Lightweight design without making your Macbook bulky, charming color make your Macbook more outstanding

MICHAEL Michael Kors Kempton Small Tote Tote Black Nylon


Apparel (MICHAEL Michael Kors Handbags)




Made of easy to clean nylon material
Supple leather trim and shoulder straps
Shoulder dtrap drop is approximately 9
Outer zip pocket and top zip closure
Polished logo-engraved hardware

Garden Tool Belt with Tools. As featured in Wall Street Journal March 2013. This Luxurious Belt comes with a #2 Felco and Imported Japanese Clippers.


Lawn & Patio (The Best @ Dianne B)




Top Grain Leather Like Used on Louis Vuitton Bag Handles
Fitted to hold #2 Felco and Fabulous Japanese Clipper sold by Dianne B
Embossed with Exclusive Dianne B Logo, gets soft and personal after a few days in the garden.
Includes Essential #2 Felco (as suggested by Grover Landscapes) and Great Imported Japanese Clippers
One size fits most; 45 long with many holes - great (and sexy) slung on hips
Popular Q&A
With Geely's Emgrand EC9 / Gleagle GC9 / Volvo S80 triplets equipped with 300+ hp turbo 4 bangers, 8 speed? | Yahoo Answers
How you going to tell me US dont have any stealth planes? lol
The Helicopters the Seal team use, to go and kill Osman, weer stealth, We also have stealth plane's with no pilots in them,
What is the top most luxury bags and clothes from top highest 1 to 10 the lowest | Yahoo Answers
Hermes (for sure #1)
Chanel
Louis Vuitton (although yes, ITA that the name has been dragged through the mud by really bad knockoffs -- Gucci and Chanel are also suffering in this regard)
Coach and Dooney are probably the last two, in that order