What are luxury Hotels?
Thinking about your desire to know the world by traveling today I invite you again in Florence in the cradle of the Renaissance, the time is never enough to discover it all. The city that hosts one of the most visited museums in the world such as the Uffizi Gallery, the city of David Michelangelo and the fountain of the Porcellino. The fountain of Porcellino? Well! Is the fountain of desires and is located only 100 meters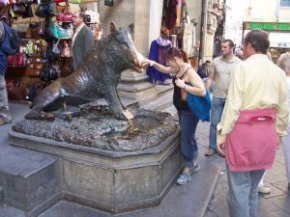 from the Hotel Savoy. Visitors to Il Porcellino put a coin into the boar's gaping jaws, with the intent to let it fall through the underlying grating for good luck, and they rub the boar's snout to ensure a return to Florence.
Il Porcellino appears in the 2001 film Hannibal when Chief Inspector Rinaldo Pazzi (Giancarlo Giannini) cleans his hands in the fountain.
The statue is also seen briefly in Harry Potter and the Chamber of Secrets (2002) as Harry Potter and Ron Weasley climb the Hogwarts staircase after crashing into the Whomping Willow and again in Harry Potter and the Deathly Hallows: Part II (2011) in the Room of Requirement.
As you have already figured out the hotel that I selected for you is Hotel Savoy located in the heart of the city, next to the Duomo and within walking distance of the River Arno, Ponte Vecchio, Boboli Gardens and Pitti Palace, as well as the finest designer boutiques of Via Roma and Via Tornabuoni. As part of Rocco Forte Hotels the Hotel Savoy provides highest quality accommodation. facilities and services. All rooms offer complimentary Wifi so you can always stay in touch with your friends and share your travel experience at Savoy Hotel.
Are you traveling alone? OK! We can book for you a small single room with queen size bed, size from 20 sq. metres. The large marble bathrooms are decorated with mosaics. Do you prefer a king-size bed? Well! You may choose from the following types of rooms: deluxe room, superior deluxe room or one of the 14 suites.
For dinner, you could book a table at the hotel's restaurant or book a table in the restaurants of the city. Enjoy simple yet refined dishes in sophisticated surroundings. Marinated mozzarella. Saffron risotto. Roasted cockerel with ginger. The internationally renowned Chef Fulvio Pierangelini ensures perfection on every plate at the Hotel Savoy. As upscale restaurant in town I advise Enoteca Pinchiorri, luxurious surroundings and great food.
✔
Mercedes wallpapers
all models.
You might also like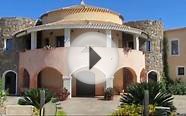 Luxury Hotels in Sardinia Italy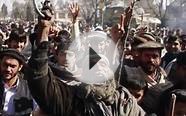 Refugees are given luxury hotels, welfare and all they ...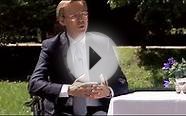 Luxury Hotels. Brenners Park Spa Hotel, Germany