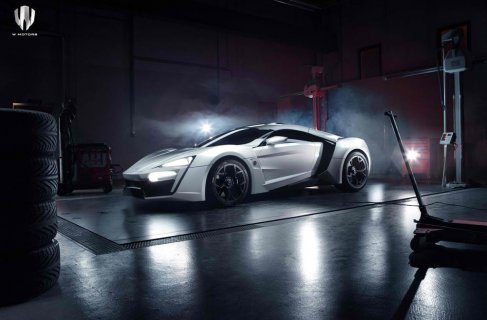 Most luxury car 2015
Prior to the onset of puberty, and for some, even after puberty ignites a raging in a different set of hormones, these cars adorn the walls of many an automotive crazed adolescent. In other words, the top 10 2015 exotic cars are the stuff of which dreams are made. While for many they exist in imagination, if you find yourself face to face with one, disappointment is somewhere way on the other side of the room. And, if you ever get to drive one? Well, let's just say life is better with something this wonderful to look forward to.
The Fine Print
To make this list, each car must be the top performance model manufactured by a series production builder and certified for operation on the roads of the United States. In other words, these are all "mainstream mass market" goods. Well, as mainstream mass market as you can get for these limited production automobiles. Further, each must be a 2015 model boasting accomplishment far beyond that of the average high performance car. Inevitably there must be omissions—hey, 10 is 10—so if one or more of your favorites was omitted, please extol its virtues in the comments section below.
Audi R8 V10 Plus - $173, 500
In the world of exotic cars, we expect particular demands be placed upon us in exchange for the experience. When Audi brought the all-wheel drive R8 along, all of those myths were dispelled. Driving it feels like driving any other car. In fact, Audi's R8 is remarkable in just how unremarkable it feels—until you find someplace to turn it loose and let it fly. Even then, the accurate steering and amazing grip of the all-wheel drive mid-engine exotic car turn what would be extraordinary feats in most cars into routine. Power comes from a 550-horsepower, 5.2-liter V10 engine.
BMW i8 - $135, 700
Hybrid powertrains have invaded the exotic space in wholesale fashion. Some of the biggest names in the automotive universe have turned to petro-electric power to motivate their ultra high performance offerings. Thus, BMW's i8, while not exactly an exotic sports car, deserves a mention here. Power for the all-wheel drive BMW comes from a 1.5-liter inline three-cylinder engine paired with an electric motor and a lithium-ion battery pack. Total system output is 357 horsepower and 420 ft-lbs of torque, Get this though, the battery pack can be completely recharged in three hours from a standard 120v AC outlet.
Bugatti Veyron 16.4 Super Sport - $4, 000, 000
Bugatti employs a business model backed basically by only one car. Granted, it's one helluva car; but currently, Bugatti is all about Veyron and nothing else really. Of course, Veyron Super Sport is one of the fastest production automobiles in the world, with a top speed limited to 257 miles per hour to protect its tires. In other words, the people at Bugatti (their lawyers) feel tire technology has not progressed to the point to which they feel they can uh, safely, determine exactly how insanely fast this 1, 200 horsepower, 8.0-liter, 16-cylinder quad-turbocharged all-wheel drive exotic will really go.
✔
Mercedes wallpapers
all models.
You might also like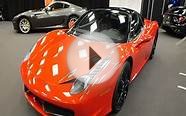 Most Luxury Car New Model 2015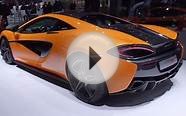 The Most Exciting Luxury and Performance Cars at the 2015 ...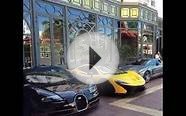 Most Expensive And Luxury Cars For 2015 - Lifestyle Of The ...
OxGord® 4pc Full Set Heavy Duty "DELUXE" Carpet Floor Mats, Universal Fit Mat for Car, SUV, Van & Trucks - Front & Rear, Driver & Passenger Seat (Black)
Automotive Parts and Accessories (OxGord)
Buy a Trusted Brand Name - OxGord® is the #1 Top Rated by Consumers when it comes to Automotive Part & Accessories
Simple to Install. Premium Needle Punch Carpet w/Heel Pad for a Professional Looking - Universal Fit Makes it a Perfect Choice for Many Vehicles
Provides a Convenient Way to Change the Look of Most Cars, Trucks, Vans, & SUV Interiors - Helps Protect OEM Floor Mats or Disguise an Old One
Heavy Nibbed Backing to Keep Mats Securely in Place - Easy to Clean 100% Washable - All-Weather Protection Against Sleet, Ice, Snow, and Rain.
4pc Full Set Includes (2) Front Driver Side & Passenger Side Floor Mats, (2) Rear Driver Side & Passenger Side Floor Mats
Popular Q&A
Which is the most luxury car in the world?
a MAYBACH, ( pronounced "may-bak") less than 20 cars produced each year. optional wine cooler in the passenger compartment. And if you go to a dealer, they give you a personal assistant to show you around the dealership. also, each dealership has a 5 star restaurant inside.
Although, According to CarsDirect.com the most comfortable and convienient is the 2009 Rolls-Royce Phantom VI (6)