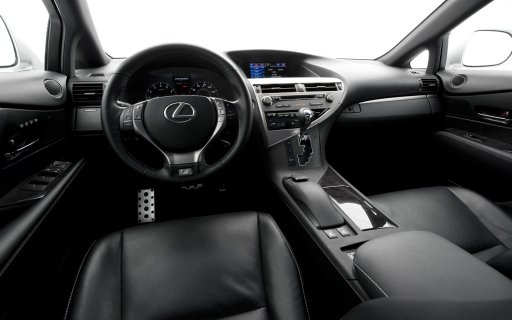 Sports luxury cars 2015
With automakers already having largely renewed their fleets of mainstream sedans and small cars, a bevy of all-new and completely redesigned sports cars, luxury sedans, SUVs and pickup trucks take center stage for the 2015 model year.
One of the most prominent among next year's top models, particularly in terms of its market presence, is the industry's best selling vehicle of any type, the Ford F150 full-size pickup truck. Lighter in weight for the sake of fuel economy but still no lightweight in terms of its capabilities, Ford dealers have been anxiously awaiting the arrival of a new F150 following successive model years that saw revised pickups from Chevrolet, GMC, Ram and Toyota arrive to take advantage of renewed demand for big trucks.
For their part, Chevy and GMC are hoping to enliven the otherwise dormant midsize pickup segment with long overdue redesigned and reintroduced Colorado and Canyon models. GM hopes there are still enough buyers out there who want added vehicular versatility, but for whom a full-size pickup is otherwise too big, costly and gas guzzling. At the other end of the size spectrum, General Motors renews its fleet of large truck-based SUVs (the Cadillac Escalade/ESV, Chevrolet Tahoe/Suburban and GMC Yukon/XL) for the first time in eight years, just as sales in that long-deflated product segment begin to tick healthily upwards.
Still, there's no hotter vehicles in the automotive business these days than compact crossover SUVs, which are attracting boatloads of buyers across a wide demographic swath. New crossovers for 2015 include the Chevrolet Trax, Jeep Renegade, Lexus NX, Lincoln MKC and what should instantly become both its brand's sales leader and most profitable model, the racy Porsche Macan.
Among more pulse-pounding models, one of the longest running vehicles in the business – the venerable Ford Mustang – gets a major makeover that brings the original "pony car" into the modern age (yes, with an independent rear suspension that finally replaces the car's traditional solid rear axle). Chevrolet, meanwhile, takes last year's redesigned Corvette to new heights of performance with the blazingly hot track-ready Z06 coupe and convertible. The newest sports car to reach U.S. dealerships comes from Italy, courtesy of Alfa-Romeo, who intends to regain a foothold in the U.S., starting with the low-slung 4C. Among true exotics, Porsche reaches for the high end of the market with its limited production mid-engined 918 Spyder plug-in hybrid supercar.
New luxury models for 2015 include the compact Audi A3, which morphs from a sporty hatchback to an equally entertaining sedan; the Kia K900, which tests the brand's upper limits in terms of both its size and price; the Acura TLX, which replaces both the TL and TSX in the luxury division's lineup; the Hyundai Genesis sedan, which undergoes a major redesign; and a sleek S-Class coupe that supplants the former CL-Class models in Mercedes-Benz showrooms.
✔
Mercedes wallpapers
all models.
You might also like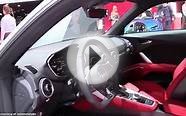 Audi TTS 2015 | Luxury Sports Cars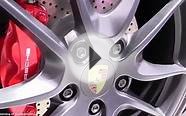 Porsche Cayman GTS 2015 | Luxury Sports Cars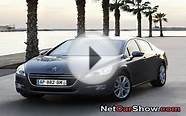 Peugeot 208 Sports luxury cars news compilation 2015 ...
OxGord® 4pc Full Set Heavy Duty "DELUXE" Carpet Floor Mats, Universal Fit Mat for Car, SUV, Van & Trucks - Front & Rear, Driver & Passenger Seat (Black)
Automotive Parts and Accessories (OxGord)
Buy a Trusted Brand Name - OxGord® is the #1 Top Rated by Consumers when it comes to Automotive Part & Accessories
Simple to Install. Premium Needle Punch Carpet w/Heel Pad for a Professional Looking - Universal Fit Makes it a Perfect Choice for Many Vehicles
Provides a Convenient Way to Change the Look of Most Cars, Trucks, Vans, & SUV Interiors - Helps Protect OEM Floor Mats or Disguise an Old One
Heavy Nibbed Backing to Keep Mats Securely in Place - Easy to Clean 100% Washable - All-Weather Protection Against Sleet, Ice, Snow, and Rain.
4pc Full Set Includes (2) Front Driver Side & Passenger Side Floor Mats, (2) Rear Driver Side & Passenger Side Floor Mats
Popular Q&A
Sports luxury car search? | Yahoo Answers
You are limiting yourself greatly if your price ceiling is $8k. Secondly, the Lincoln LS is a POS. That's why they only were in production for seven years.
With your limited funds you should probably hunt for another Acura. Or consider a Infiniti G or Lexus IS, though I bet you'd have to pay 5 figures to get one that doesn't have a ton of mileage.
Also affordable sports/luxury car?
Hyundai offers a variety of luxury and sports cars that deliver breakthrough refinement, staggering performance, and unprecedented luxury at an affordable pricing.