Highlands NC Luxury Real Estate
As I mentioned in a recent column, when an interesting phenomenon occurs in the world of Highlands, NC real estate, I investigate to see if there is a trend forming, or if the event was simply a one-time occurrence.
Within the last two weeks, I have experienced firsthand an interesting development in our market, and thus dove into a bit of anecdotal and statistical research to explore the meaning of what I was experiencing – an apparent upsurge in activity in the luxury real estate market.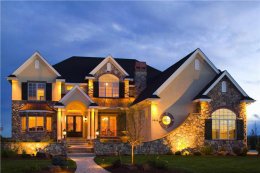 It began with showing clients (represented by a broker from Asheville) listings of mine priced in the $2M-$4M range. I had the opportunity to talk with the Buyers about what it was they were searching for in their investment in our area, their thinking about the market now, their life quality decisions, and their timing. I found them to be fascinating, lovely individuals and was riveted by their responses – in particular, their comments about investment choice and timing.
With children grown (or nearly so), early retirement on the horizon, and a truly passionate desire to live their best lives now, they had delved deeply into searching for the perfect retreat wherein they would spend at least half of each year. Well educated, well traveled, and seeking respite and rejuvenation, these Buyers had zeroed in on the Highlands area as their ultimate luxury destination and escape.
Shortly thereafter, I received a call from a Buyer prospect who had a luxury home in another market under contract and was ready to reinvest in our area. She knew precisely what she wanted in a luxury home and was willing to pay well beyond her price range to obtain the property that fit all of her parameters.
While searching for properties that fit her criteria, it became clear to me that, seemingly overnight, we just may have an inventory crunch in the luxury market.
Doing a search in the $1M and up range in the entire Highlands-Cashiers market yielded 242 results. No shortage there, right? When it became clear that my Buyer client was going to be in the $2M and above range in order to find the property she truly wanted, my search yielded 72 results. And when she made the decision to focus only on properties in Highlands, we were down to 25 results. When we combed through those, there really were only a handful that were possible matches. Interesting!
✔
Mercedes wallpapers
all models.
You might also like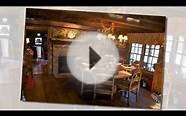 Real Estate for Sale in Highlands NC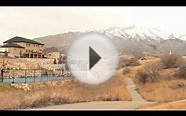 Highland Luxury Real Estate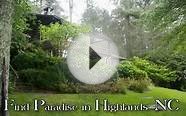 Highlands NC Real Estate
Logic-Immo


Mobile Application (Surikate pour Logic-Immo)




Search for apartment and house for rent
Search for apartment and house purchase
Luxury Real Estate
Properties of nine
A Stunning 19th Century, Louis XVI Model, 158 Pc., Sterling Silver Flatware Set By "Christofle" and "Tallois & Mayence" with Magnificent Mother of Pearl Knife Handles and Two Storage Chests (Circa 1895) !!


Kitchen (Christofle and Tallois & Mayence)




This is a Superb Service for 18, in Excellent Condition, by Two of France s Premier Silversmiths, Christofle and the firm of Tallois & Mayence, Quality Traditionally...
This is a Gorgeous Set that has been Well Cared For (Although the Two Chests Have Seen Better Days) and is of Outstanding Quality and Craftsmanship Typically Enjoyed...
Each Piece Intricately Sculptured by Hand,  Stunning Specimens of the Grace and Elegance of 19th Century France, Another Magnificent Specimen of the Glory Days...
Museum Quality, Breathtakingly Beautiful and a Great Investment , Don t Miss This Opportunity to Own a Piece of French History !!
French Antique Sterling Silver Flatware and Tableware Products - Real Assets for Tough Financial Times, Protect Your Family s Wealth Today !!