Level Luxury Real Estate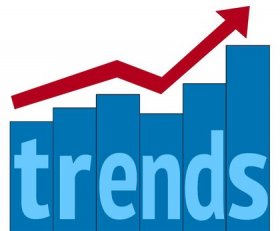 With new information available on Boston real estate in March of 2015 we are getting our a solid look at how the year is shaping up. By comparing the sales figures of March 2015 with 2014 a number of patterns become apparent, and whether you're looking to buy or sell your home in the coming months it is worth looking at what the data says about the state of the Boston housing market.
The two most noticeable trends found in the March market report from the Greater Boston Association of REALTORS® are steadily rising property values and a slight decrease in inventory and sales. For a more thorough look at the market we'll now look at some specifics from the report.
Rising Home Values
Between Boston residents looking to buy new real estate to transplants looking to move into the area rising property values show that the area is experiencing a healthy level of demand. In March of 2014 the median sales price for Single-family homes was $427, 00 and this year it reached $433, 750 for a rise of 1.6%
Turning to the condominium market values are rising even faster. In March of 2014 the average condominium sold for $420, 00 and this year that value reached $449, 00 for an increase of 6.9%.
Today's numbers look even more dramatic when you look at median sales prices farther back. In March of 2013 single-family homes were selling at $378, 000, $55, 750 lower than this year. The condominium market has experienced similar changes, with a median sales price of $390, 000 in March of 2013, meaning a $59, 000 increase over 2 years.
Low Inventory
Real estate prices, like prices in other businesses, tend to revolve around supply and demand. The rise in property values that we have just looked at related to the next fact we will consider, the decreasing property inventory in the area. Higher prices are likely caused by a high demand being met with a smaller supply of available properties.
We'll begin our look at Boston's housing supply with single-family homes. In March of 2014 there were 3, 075 homes on the market, while this year that number dropped to 2, 237. That's a decrease of 27.3%. If we look at the number of pending sales we see 1, 255 in 2014 and 1, 226. This is a 2.3% drop but the decrease is much less dramatic than we saw in terms of inventory.
Similar trends can be seen in the condominium market. Last March there were 1, 679 condominiums for sale and this year there were 1, 171. This represents a 30.3% drop in inventory. Oddly enough if we look at pending sales we see an increase of 0.4% as the number has gone from 1, 053 in 2014 to 1, 057 this March.
When we put these numbers together we see that while there are less single-family homes and condominiums for sale this year they are still both getting sold at a decent rate, with the number of condominium sales even increasing slightly. Add in the rising values noted earlier and it looks more like a healthy market with growing demand.
✔
Mercedes wallpapers
all models.
You might also like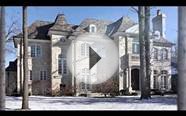 A New Level of Quality for Luxury Real Estate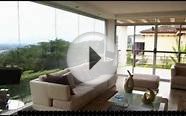 Costa Rica real estate - Multi level luxury home for sale ...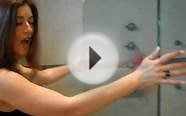 Next Level Real Estate NY Presents Luxury at its BEST!!!!
Logic-Immo


Mobile Application (Surikate pour Logic-Immo)




Search for apartment and house for rent
Search for apartment and house purchase
Luxury Real Estate
Properties of nine
A Stunning 19th Century, Louis XVI Model, 158 Pc., Sterling Silver Flatware Set By "Christofle" and "Tallois & Mayence" with Magnificent Mother of Pearl Knife Handles and Two Storage Chests (Circa 1895) !!


Kitchen (Christofle and Tallois & Mayence)




This is a Superb Service for 18, in Excellent Condition, by Two of France s Premier Silversmiths, Christofle and the firm of Tallois & Mayence, Quality Traditionally...
This is a Gorgeous Set that has been Well Cared For (Although the Two Chests Have Seen Better Days) and is of Outstanding Quality and Craftsmanship Typically Enjoyed...
Each Piece Intricately Sculptured by Hand,  Stunning Specimens of the Grace and Elegance of 19th Century France, Another Magnificent Specimen of the Glory Days...
Museum Quality, Breathtakingly Beautiful and a Great Investment , Don t Miss This Opportunity to Own a Piece of French History !!
French Antique Sterling Silver Flatware and Tableware Products - Real Assets for Tough Financial Times, Protect Your Family s Wealth Today !!